The Benefits Of A Computer Maintenance Program
People use computers for all sorts of tasks in their everyday lives. You can use them for browsing the internet, making purchases, paying bills, playing games, and doing other numerous activities. It is hard to imagine living without your computer in the world today.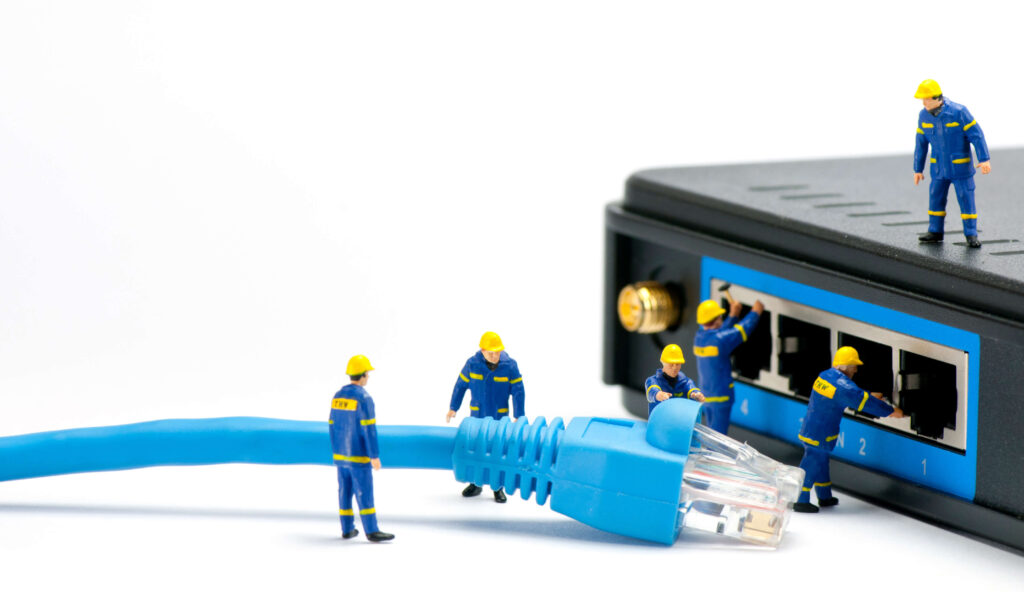 Computers play a huge role in our lives nowadays, prompting the need to take care of them. Other people need their computers in their professional endeavors. Make sure that your computer is properly maintained if you need it to be reliable.
Checks Involved in Computer Maintenance
Regular computer maintenance ensures your business runs smoothly with the reduced risk of system failures. That increases productivity and efficiency while decreasing your overall support overheads. Professional computer repairs and maintenance catch problems early before they snowball into major issues. Expert computer maintenance running updates and checks on:
Software and hardware systems
Third-party software
Computer security
Drivers
Additional devices
The Benefits Of A Computer Maintenance Program in Woodbridge, VA
If you own a computer in the Woodbridge, VA area, here are a few reasons why regular computer maintenance might be a good idea for you.
Prevents Against Viruses and Malware
If you have been using your computer for a while, you may have noticed that no matter how often you run virus checks or clean your computer, they are still susceptible to viruses. There are countless malware and viruses that threaten your computer, and many more are being coded every day.
While some are a nuisance, others create more complex problems. The common ones make pop-up windows appear and slow down your computer's processing speed. Others spread through the entire operating system wreaking havoc. However, a well-maintained computer system can keep malware and viruses away, ensuring optimizing operations of your computer.
Routine maintenance by a qualified computer expert ensures your antivirus software is working properly and is up-to-date. Poor computer maintenance can be costly to fix, whether at home or work.
Helps to Detect Issues Early
Computers can be quite unpredictable. A relatively small computer problem can turn into a huge issue quickly. But regular computer maintenance can identify small problems and eliminate them before they develop into bigger issues. Minor issues are common with computers, even if they are new. Dealing with them during regular maintenance sessions can save you a lot of trouble, especially because your computer is continually aging. Professional computer technicians are well-trained to troubleshoot your system's problems and perform computer repairs if necessary.
Although total data loss is quite rare, it does happen. When this happens, it can hugely disrupt your life. When your computer starts having occasional hiccups and begins running slowly, it may need a system reboot that can potentially result in data loss. However, if you ensure your computer undergoes regular maintenance, you will significantly minimize the risk of data loss.
Hiring a computer repair and maintenance specialist ensures your data is properly backed up. It is one of the most important maintenance tasks any organization or computer owner should perform regularly. Yet, most people procrastinate backing up data because it is time-consuming until too late. For this reason, it is wise to hire a computer service company that is keen on ensuring your data is safe.
One of the reasons your computer might slow down over time is your software. The change occurs over a long period, making your computer think it is normal and get used to it. If you use an old, outdated software version, your computer might be torturous to use. Scheduling regular maintenance for your computer ensures your software is up to date and any issues are promptly dealt with.
It Speeds up Your Computer
A computer that processes at slow speeds can be quite annoying and frustrating. That happens because, over time, your computer gets clogged up with files. It creates disorganization and fragmentation, leading to significantly low computer processing times. When you hire a computer maintenance expert, they will pinpoint your computer's issues by running speed and optimization checks. That will ensure your computer operates at optimal processing speeds.
Prolongs Your Computer's Life
As a responsible computer owner, you should always plug your computer into an electrical surge protector. This protects your computer against sudden fluctuations in the electricity supply. However, surge protectors are often overlooked during a routine computer maintenance session. If they are not properly maintained, a slight electrical surge could destroy your computer's hard drive or motherboard. By enlisting the assistance of a qualified computer repair and maintenance expert, you can significantly prolong your computer's life.
Frequently Asked Questions
Here are a few answers to questions people always ask about computer maintenance.
What Can I Do Before My Scheduled Computer Maintenance?
Between the visits from a professional service provider, you can do a few things. You can clean your monitor and keyboard regularly, as well as blow dust away. You can also ensure your CPU is up off the floor and neatly organize the cords.
What Other Services Do You Offer?
Besides computer maintenance programs, Chesapeake Data Solutions offers other services such as computer repair, information security, network security, PC support to mid-sized and small businesses, and onsite technology planning.
Do You Provide Services for Residential and Business Customers?
Yes. We provide our computer solutions for both residential and business customers. We provide computer solutions for simple to complex issues you might be experiencing. We have a team of IT specialists who offer technical solutions and support for small and mid-sized businesses.
Get the Best Computer Maintenance Program in Woodbridge, VA
Look no further if you are looking for the most professional computer maintenance and repair company in Woodbridge, VA. Chesapeake Data Solutions is a leading technology service provider serving Washington, D.C., Maryland, and Virginia. We have an experienced team of specialists whose main focus is offering unequaled customer service.
We strive to maintain long-term relationships with our clients through professionalism and excellence. Hiring us ensures all your computer technology needs are professionally catered for by the best in the industry.
For more on computer maintenance, visit Chesapeake Data Solutions at our office in Woodbridge, VA. You can also call us on (571) 901-1290 to book an appointment.