The Scary Signs That Your Business Is Being Hacked
Have you ever wondered if your business could get hacked, and you might not even know? Yes, this sounds like a nightmare, and it is certainly quite possible. However, business hacking is common. And chances are your business might be hacked, and you will still not know about it. In these cases, it is better to be prepared for things beforehand.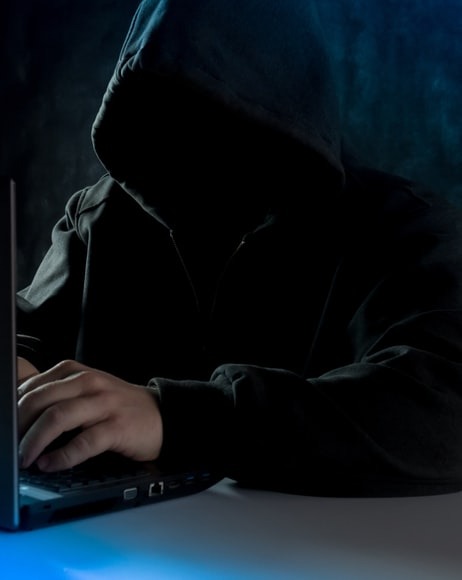 Building a business and making it go places is a time taking process. And certainly, you never want to lose your business. And no, if you have a small business, you should still worry about it. Hackers love small businesses. As they are an easy target, hackers use automated software to invade them and obtain the necessary information as covertly as possible.
If you are looking for cybersecurity in Woodbridge, VA, reach out to our team at Chesapeake Data Solutions. We use multiple security tools and continue to open up more cyber security analyst jobs and other cyber security jobs to bring more talented people to defend our clients.
We understand that you value your business, and we turn to our cyber security analyst professionals and our security tools to elevate your security operations.
If you need assistance with cyber security and the latest security tools to improve security operations within your business, reach out to our team today.
Our information technology company is pleased to use our cyber security expertise and our direct and relatable experience to improve your information systems, conduct risk assessments, and help you protect your business in Woodbridge, VA, and Surrounding Areas.
Five Signs That Your Business is Hacked
Many businesses must work hard to focus on their core operations. They may not have the time and resources to focus on information security, hire a cyber security analyst, or open up cyber security analyst jobs.
It means that their information systems may be at significant risk for potential hacks.
It is all about data and information security in a more digital-oriented world. As more businesses conduct digital transformation, cyber security becomes even more critical.
If no information security systems are present, data is leaked, financial resources are stolen, and other issues occur. How would this impact the business that you have spent countless nights on? You have worked day and night to create it and make it where it is today- why let hackers destroy it?
Let us look at how you can see if your business is hacked.
Sign #1. Financial Transactions
First things first, there are financial transactions you do not recognize. Yes, as scary as it sounds, your hard-earned money has been stolen, including your data. You are unaware of the financial transactions and how they have taken place.
And yes, stealing cash is easy for hackers.
The bad news is that most people do not think about it and will protect their systems from a cyber attack.
It leads to hackers finding a way to steal the money and crash your potential business in no time. They even leave an impact on your clients.
However, there is still a hefty bit of good news present here. You can still protect yourself from this by taking the following security steps.
Use long and strong passwords.
Make sure your passwords are complicated, including a capital letter, a small letter, numbers, and a sign.
Note down all your complicated passwords separately.
Always use multi-factor authentication, including a text message with your registered mobile number code.
Always verify new payment details over the phone. It is better to avoid using email for it.
Last but not least, keep an eye on all the transactions. If you notice an unplanned transaction, call the bank and take immediate action.
Sign #2. The Security Software Is Not Working
Did you know hackers use malware designed to damage your computers and servers? It damages the computer network. If you notice that your security systems are not acting as they should and detect other activity within your system, ensure to make a note of it right away.
Then ensure to take action and work with a team that conducts risk assessments and deals with information assurance as part of their core operations. Your local cyber security professionals at Chesapeake Data can help you with information assurance, security enhancement, and more.
We ensure that you are not an ideal candidate for hackers and put systems in place to ensure your security.
Sign #3. Your Systems Slow Down
Hacking takes a lot of energy out of your computer systems.
Therefore it can make the system slow.
Moreover, if you notice your system is lagging, there is a chance your business has been hacked. If you notice your computer has a mind of its own, the possibility is that hackers are controlling it.
If you notice such suspicious activities, call the professionals at Chesapeake Data Inc. to get the situation sorted for you. Disconnect the system from the internet connection and slow the server.
Sign #4. Messages That You Did Not Send
If you notice messages on your phone or computer that you did not send, it is a sign your system has been hacked. Like we said before, malware likes to cause continual damage.
You may see random elements like job ads, job alerts, and more information on items you never asked for that may tip you off to issues within your system.
Further, if you notice messages in your inbox that you did not send, be suspicious and complete an antivirus scan of your electronic device or devices.
Another great way to tackle the situation is by checking the Task Manager for windows. If you notice this on your smartphone, you can check the settings of your downloaded applications.
Sign #5. You Have Been Locked Out Of Your Account
The worst sign of hackers invading your system is, you can not access your accounts. Even though you are entering the correct password and login details, you still can't access them. The chances are the hackers have logged in, changed the codes, and have you locked out. Now that you can't log in, you can do nothing.
Losing your accounts is an utter nightmare!
However, if you take immediate action, you can still take charge of it. Reach out to the cyber security professionals at Chesapeake Data Inc. to obtain effective technologies and responsible professionals who can create a plan of action to secure your networks.
Our cyber team will provide support and offer a helping design to help your organization improve its overall security intelligence.
What Do You Do If Your Computer Or Phone Is Hacked?
There are a lot of signs that can show your system has been hacked, including financial transactions that you are unaware of or if you can't access your accounts. If you notice that your systems are hacked, maintain your composure and seek support from the professionals at Chesapeake Data Inc.
Our cyber security professionals have the right cyber security intelligence and have experience managing security systems in the area. Our cyber security analyst team will ensure to have the right credentials from a bachelor's degree to the right certificates and more to be proficient in cyber security.
Do hackers like to invade small businesses?
Hackers can certainly target small businesses in top cities when hacking. Small companies are more prone to getting invaded. It is due to a lack of security and an antivirus system.
Work with Chesapeake Data, Inc. For Your Cyber Security Needs Today
The bottom line is cyber thieves and criminals are everywhere. Whether it is the real world or the virtual world, criminals will gravitate to those who do not have the right defenses. However, when there is a problem, there lies a solution. The best way to protect your business from hacking is to seek professional help. Allow the professional services team at Chesapeake Data, Inc. to plan for a security breach.
As business owners who also create jobs in Woodbridge, VA, and surrounding areas, we understand how you have put your heart and soul into taking your business to where it is today.
The last thing you would ever want for it to lose is it.
The best you can do is be prepared for this situation with the right level of cyber security. Hackers keep an eye on businesses that are easy targets. You need to ensure tight security by calling the professionals at Chesapeake Data, Inc. today.