NORTHERN VIRGINIA IT MAINTENANCE PROGRAMS
LOOKING FOR A SOLUTION TO YOUR IT MAINTENANCE PROGRAMS PROBLEM?
Your IT system is crucial to the running and success of your business. However, no matter how keen you are, keeping up with technology at the business place can be tedious, and in some cases, impossible. Systems may fail, connectivity may be compromised, and much more could happen, eventually compromising the quality of service or product delivery at your business.
If you have ever found yourself having computer problems when you least expected it, Chesapeake Data is here for you. We have highly qualified computer technicians who understand what it takes to keep your business moving forward. In addition, we provide superior IT maintenance service to businesses such as yours, which eliminates the need for an on-site IT team.
GET YOUR SMALL BUSINESS IT MAINTENANCE PROGRAMS ISSUES SOLVED FAST!
Our family and veteran-owned business has served the Information Technology needs of small businesses and residential customers from Baltimore to Richmond and all points in between for over 15 years. When your business is in need of IT Maintenance Programs give us a call for expert service for your home or business from the top-rated IT services team.
Interested in IT Maintenance Programs? Contact our expert team at 571-901-1290
Schedule A Free Network Assessment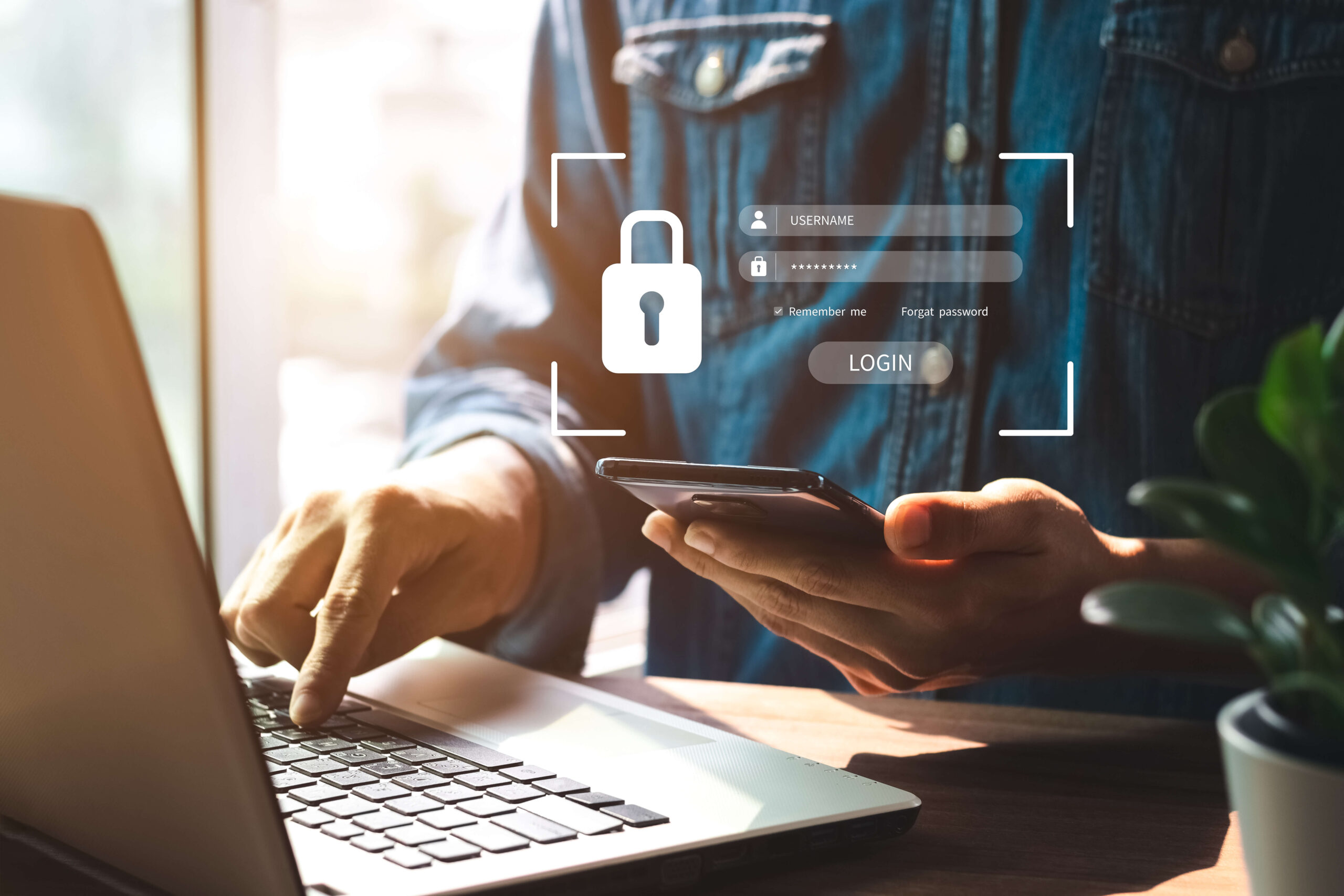 SMALL BUSINESS TECHNOLOGY SERVICES
Managed IT Services
Technology Planning
Cyber Security
Network Infrastructure Management
Computer Repair
VOIP Systems
Maintenance Programs

Let's get started on your project! Contact our top-rated team of IT Experts or give us a call at 571-901-1290.
AFFORDABLE TECHNOLOGY PLANNING FOR SMALL BUSINESS
TOP-RATED IT MAINTENANCE PROGRAMS FOR YOUR SMALL BUSINESS
Running an IT system smoothly can be challenging, even for small businesses. It can be overwhelming and difficult for bigger companies, especially if you do not have the right skillset. Hiring an in-house It team is not an option for many companies as it can become expensive in the long run.
However, it is possible to hire a dedicated IT maintenance team from reputable companies like Chesapeake Data. We have the knowledge and skills necessary to manage your software and hardware maintenance, which shifts a huge burden from your staff members. Hiring us also allows you to focus on your core business as you do not have too much on your plate as a company. While you do what you are best at, our technicians will be supporting your business by taking care of the IT System.
COMPREHENSIVE IT MAINTENANCE PROGRAMS
Count on our expert team of highly trained IT specialists for your IT Maintenance Programs needs. It doesn't matter if you are a small business, medical office, health care provider, or individual in need of IT Maintenance Programs, we have reliable, professional Information Technology experts you can count on. We offer in-person and remote services so our trust-worthy, affordable IT professionals can assist with your IT Maintenance Programs no matter where you are located.
NEED HELP WITH IT MAINTENANCE PROGRAMS? WE CAN HELP
Nearly every business uses Information Technology for business operations, but few understand how to properly forecast, budget and prepare for the future software, hardware and network upgrades that will be necessary to keep their business running right and their data secure. Much less create a system for training their staff on the use of new technology. Our team of reliable IT Maintenance Programs experts are here for you. Just give us a call.
Our expert IT Maintenance Programs providers are available in Alexandria, Arlington, Burke, Dumfries, Fairfax County, Fredericksburg, Lorton, Manassas, Prince William County, Springfield, Stafford, Woodbridge and the surrounding areas.
TOP RATED IT MAINTENANCE PROGRAMS
IT MAINTENANCE PROGRAMS PROS READY TO HELP YOUR SMALL BUSINESS
Why Choose Chesapeake Data for Your IT Maintenance?
Customized solutions
As one of the best IT service providers in Chesapeake, we are known as a custom IT solutions provider in the state. Therefore, you should feel confident reaching out to us for solutions to all your business IT problems. We will work side by side with you to plan a customized solution that suits your business needs.
Knowledge and Experience
One of the biggest perks of working with us is that we have a group of knowledgeable, experienced experts who have been in the field for many years. This means that you can be confident in the services we provide, knowing fully well that our experts can handle both hardware and software issues professionally.
Affordability and Efficiency
With Chesapeake Data, you do not have to worry about exorbitant prices. We understand that one business is different from the next and do not have a blanket plan for all our customers. Instead, we focus on each business to give them affordable solutions. Our technicians are reliable and efficient, and you can trust us to carry your company through a hard day seamlessly.
DOES YOUR SMALL BUSINESS NEED IT MAINTENANCE PROGRAMS?
As your company grows your technology needs change. Let our team of the highest rated IT professionals assess your company's needs, help you gather your requirements, review work flows and procedures, understand user and customer requirements, identify constraints, establish operational metrics and set goals for computer, server and network speed and reliability.
IT MAINTENANCE PROGRAMS SERVICES FROM A TRUSTED IT COMPANY?
The choice of technology can have a huge effect on your company's efficiency and bottom line. Schedule a FREE NETWORK ASSESSMENT with the highest-rated Information Technology contractors now. Our team of IT Maintenance Programs experts use powerful tools and resources plus our years of expertise to determine which capabilities will give you the best bang for your buck.
Just give us a call.
THE BEST IT MAINTENANCE PROGRAMS
SLOW NETWORK CAUSING PROBLEMS? CALL OUR IT MAINTENANCE PROGRAMS EXPERTS
Your business needs a good IT maintenance support team to run efficiently. Without the right support, your system could break down or collapse at any moment, resulting in reduced productivity and downtime. However, with Chesapeake Data on your side, you can be confident that your system is well cared for, and in case of any emergency, we can get your business back on its feet. So reach out to us today for superior IT maintenance support.
RELIABLE HONEST IT PROFESSIONALS COMMITTED TO IT MAINTENANCE PROGRAMS FOR YOUR SMALL BUSINESS
Any number of issues can cause your small business's computers and network to run poorly. The failure to maintain your computers and network can cause them to run slowly, inefficiently and be more vulnerable to hackers. Some basic computer speed and network inefficiencies can be solved with off the shelf tools, but the best practice is to trust the health and security of your business's computers and network to a highly trained professional IT Services Company when you need IT Maintenance Programs.
HIGHEST RATED IT COMPANY FOR YOUR
IT MAINTENANCE PROGRAMS NEEDS
OUR SUCCESS DEPENDS ON YOURS

Chesapeake Data specializes in IT and data solutions for small to medium-sized businesses. Rapid access to data and accurate exchange of data is critical to stay competitive in today's market. We provide flexible, scalable IT solutions with your business's objectives and goals in mind. We specialize in meeting the needs of businesses in a wide range of industries. Planning your IT can be tricky. Plan too small and you will outgrow it in a short time. Plan too large and you will be wasting your company's resources. Chesapeake Data operates as your CIO to align information technology with your business needs to increase organizational performance while protecting and increasing your bottom line.

Chesapeake Data provides comprehensive information security, network security and computer services that remotely manage and monitor hardware. We also provide firewall protection that quickly detects and responds to suspicious network activity. Chesapeake Data also remotely manages and monitors internet access and wireless networks for your staff to enhance productivity. Our security solutions log all internet access and events, letting you know exactly what data is being sent and received. We can provide secure VPN access to allow employees to telecommute and access their work from a remote location.

Network Infrastructure Management
Chesapeake Data configures computers to share data and resources, increasing your efficiency and keeping costs down. Your network is the backbone of your company's information systems. In today's fast paced data intensive world, your organization needs a reliable IT infrastructure to conduct day-to-day operations and accomplish your mission. Our professionals will design, implement, operate and maintain your IT infrastructure. We help align your long term business strategies with your network design to ensure flexible and interoperable security to increase ROI while achieving competitive advantages.

Chesapeake Data repairs computers at a fraction of the cost to replace them. Common PC repairs that can dramatically improve your computers' performance include:
Hard drive upgrades/replacements/additions

Power supply replacement/upgrade

RAM upgrades

File system repairs

Master File table (MFT) defragmentation

Page file defragmentation

Registry cleaning/repair


Chesapeake Data has partnered with PanTerra to deliver you success by unifying all communications into a single, seamless, and cohesive solution called World Smart.
Unifying Features
WorldSmart 4.0

Unified Communication

Administration

Mobile/Remote Workers

Cloud Archiving

Multi-Location Optimized
Voice Services
Computer Telephony

Digital PBX

Softphone

Call Recording

Mobile Call

Enhanced Voice Mail

Chesapeake Data's skilled technicians excel at PC repair, and PC computer support. Our monthly and quarterly preventative maintenance programs are designed to protect your computers and stop them from breaking down.
Maintenance Programs include:
Optimizing your PC

Removing built up files

Installing security updates and other Windows updates as necessary

Driver updates, when necessary

Adware and Spyware removal

Hard drive diagnostics

Chesapeake Data Solutions
Emergency Services Available
Serving all of the Washington DC Metro Area from Baltimore to Richmond and all points in between.