OUR
SUCCESS
DEPENDS
ON
YOURS



Network Infrastructure Management



CHECK OUT THE LATEST BLOGS FROM CHESAPEAKE DATA SOLUTIONS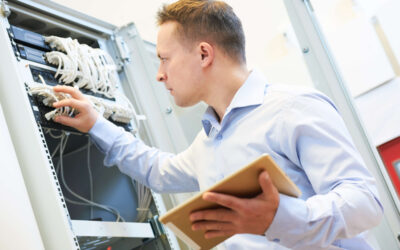 How Do I Know If My Business Network Is Safe from Hackers?Whether you run a small business or a large organization, hacking is a major concern for all businesses, government organizations, and others. Hacking was once an unknown concept, but today everyone knows about...
read more
WHAT OUR CLIENTS ARE SAYING ABOUT CHESAPEAKE DATA SOLUTIONS
About Chesapeake Data
As a leading technology company based in Woodbridge, serving Virginia, Maryland, and Washington, DC. We specialize in providing onsite technology planning, computer repair, network security, information security and PC support to small and mid-sized businesses.
Our focus on customer service allows us to keep long-term relationships with our clients. We work one-on-one with you to provide the support your business needs to keep your data protected and your computers operating at optimal performance. Chesapeake Data is committed to protecting and improving your Information Technology infrastructure to operate more efficiently and securely.
If you are looking to create a successful technology infrastructure for your business, look no further. Our focus on customer service sets us apart from other technology companies. We firmly believe that our success depends on yours and will do everything in our power to help you succeed.